Podcast: Edward Scissorhands / Top 3 Moments of Empathy – Episode 404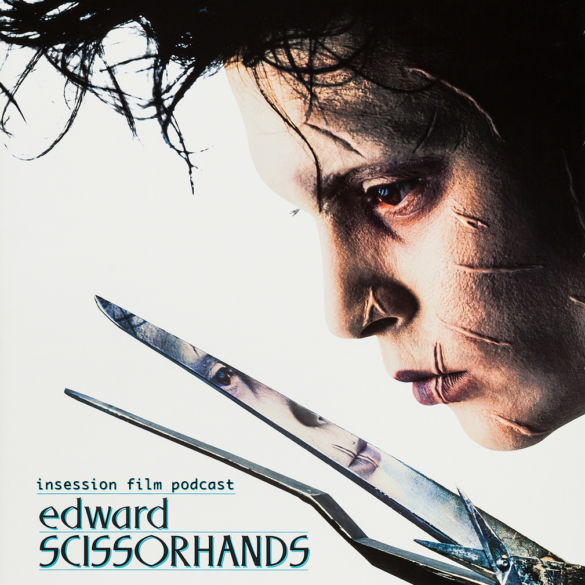 This week's episode is brought to you by Echo Boomers. Follow us on social media for your chance to win a digital code!
This week on the InSession Film Podcast, we discuss Tim Burton's Edward Scissorhands as it celebrates its 30th anniversary and our Top 3 moments of empathy in film! Brendan also gives his thoughts on Borat Subsequent Moviefilm while JD comments on Ron Howard's Hillbilly Elegy.
This week's show is a fun one. It's always a good time when you get to see and talk about young Tim Burton, yet at the same time, it was a challenging episode as well. Because of scheduling, we (mostly JD) didn't get to do as much homework for our Top 3 as we would have liked to, and the topic we chose is dense enough that you need to make time for that exercise. We are very happy with our lists, but as we note on the show, we will revisit this topic in the future. All in all, we really enjoyed the conversation and we hope you do too.
On that note, check out this week's show and let us know what you think in the comment section. Thanks for listening and for supporting the InSession Film Podcast!
– Movie Review: Edward Scissorhands (7:29)
Director: Tim Burton
Writer: Tim Burton (story), Caroline Thompson (story / screenplay)
Stars: Johnny Depp, Winona Ryder, Dianne Wiest
– Notes / Borat Subsequent Moviefilm / Hillbilly Elegy (44:55)
This week for our discussion segment, as noted above, we talked about a few films we recently caught up with. Specifically, JD talked about Ron Howard's latest in Hillbilly Elegy, starring the great Amy Adams and Glenn Close. Brendan, on the other hand, finally saw Borat Subsequent Moviefilm and gave this thoughts on that film.
RELATED: Listen to Episode 393 of the InSession Film Podcast where we discussed Batman and Batman Returns!
– Top 3 Moments of Empathy (1:13:24)
So, after watching Edward Scissorhands, this topic just felt so appropriate to the heart of that film. However, this is somewhat of an impossible task. Movies are so often full of empathy that we really could have considered just about every movie ever made. So narrowing it down even further to moments or scenes is just about as difficult as any list we've ever done. As noted about, while we are very happy with how our lists turned out, we want to do this list again. It's a notion very much up our ally, and given its denseness, it just makes sense to delve into again in the future. But even this time around, we had a great time talking about empathy and some great scenes that demonstrate its power. With that said, what would be your Top 3?
Show Sponsor: First Time Watchers Podcast
– Music
Edward Scissorhands Theme – Danny Elfman
Tears In Rain – Vangelis
Mystery of Love – Sufjan Stevens
The Return of the Eagle – Atli Örvarsson
Subscribe to our Podcasts RSS
Subscribe to our Podcasts on iTunes
Listen on Spotify
Listen on Stitcher
InSession Film Podcast – Episode 404
Next week on the show:
Main Review: Sound of Metal
Top 3: N/A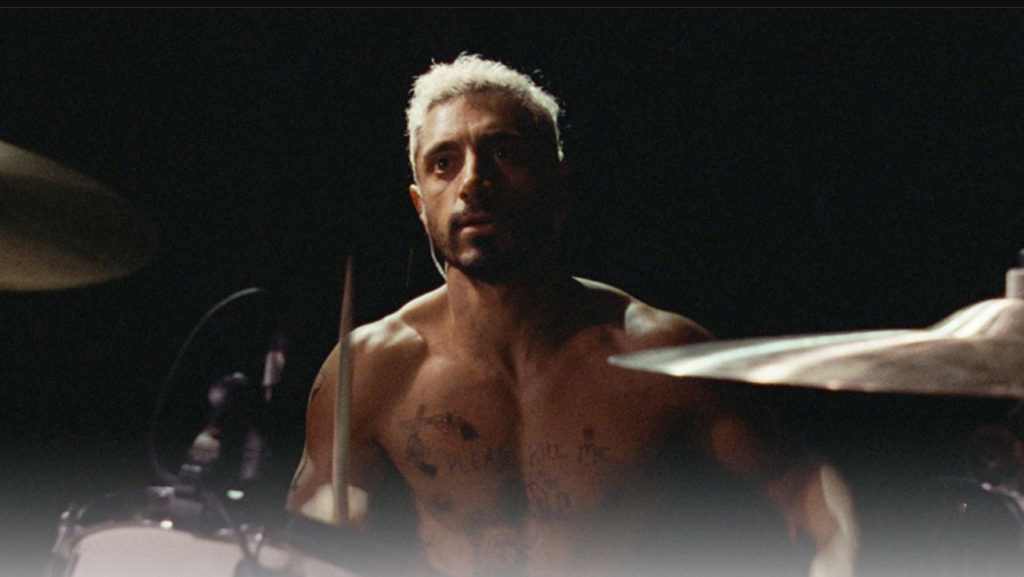 Help Support The InSession Film Podcast
If you want to help support us, there are several ways you can help us and we'd absolutely appreciate it. Every penny goes directly back into supporting the show and we are truly honored and grateful. Thanks for your support and for listening to the InSession Film Podcast!
VISIT OUR DONATE PAGE HERE