List: Karim Ahmed's Top Ten Films of 2020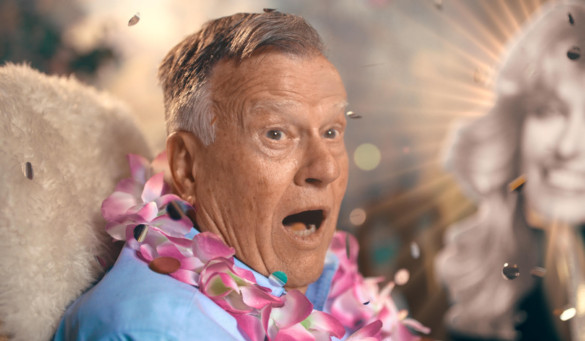 It's not a statement to say that 2020 has been a weird year for everybody, and I won't pretend that 2020 has been terrible to me as it has to so many others, and I feel privileged to have continued to watch movies and talk about them through 2020. It has also been a very bizarre year for the movie industry, with everyone watching movies at home, but that doesn't mean that there aren't good films released this year. There was a ton of good movies that I've seen in 2020 that made me miss being in a cinema theatre and had an impact on me, and at the end of the year, I thought my top ten should reflect that; and mention those films that took me through 2020.
10. Black Bear
Easily one of the weirdest movies I've seen this year, but that doesn't necessarily mean that it's a bad film. Lawrence Levine's use of a completely different two-part structure doesn't do the movie any favors on the scale of weirdness, but it does make it more interesting to think and talk about afterward. The film enjoys plenty of great acting performances from Aubrey Plaza, Christopher Abbott, and Sarah Gadon. Black Bear explores the two main themes of toxic relationships and abusive artist power in an environment soaked with dark comedy, which isn't something you can say about many movies released in 2020.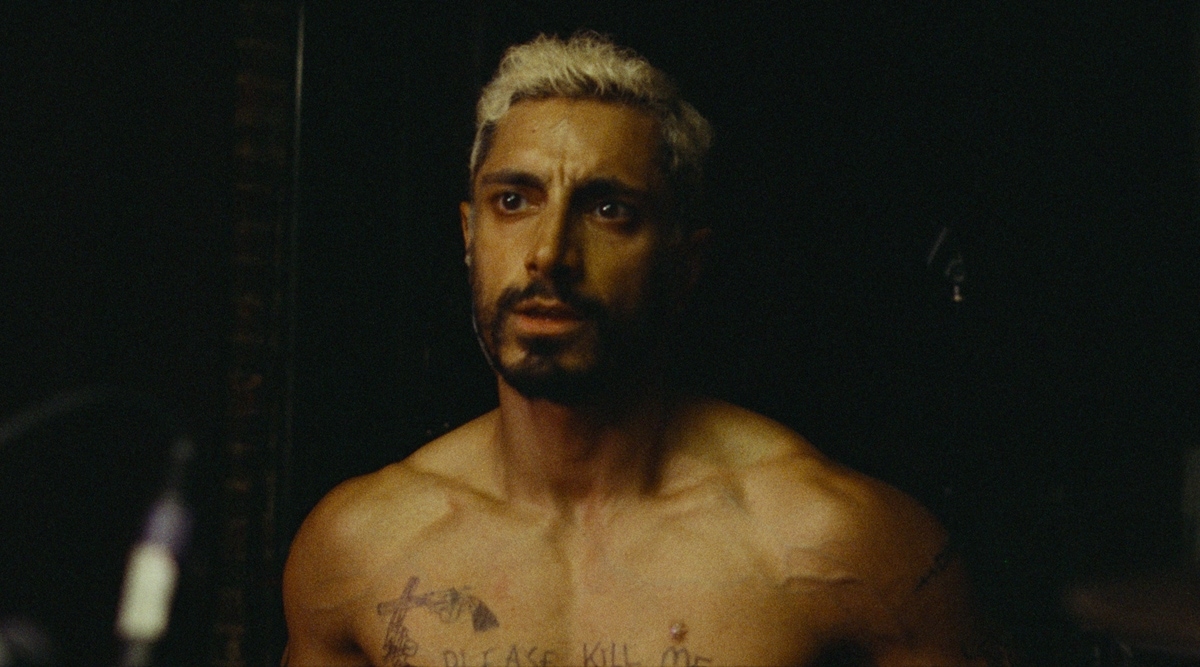 9. Sound of Metal
Featuring two of the best performances of the year From Riz Ahmed and Paul Raci, Darius Marder's directorial debut doesn't stop there and; presents an emotional and gripping story about the struggles of the deaf community while also being a complete character study. On a technical level, the film has many triumphs. But none of them come close to its otherworldly sound design, which is one of the best I have heard in years.
8. Wolfwalkers
A beautiful animation about love and friendship that stole my heart from scene one and never let go. This year no other film had me giggling with excitement while watching other than Wolfwalkers, and a big part of that falls on its story and how it keeps evolving from the beginning to the end. Wolfwalkers balances so many subjects and themes effectively while also being extremely entreating, which makes you set in front of it in AAH and wonder how did they pull it off?
7. Possessor
If your David Cronenberg body horror obsession is itching, don't worry cause this year, his son has got you covered. Filled with aesthetic gore and violence, Brandon Cronenberg's Possessor is not an easy watch and not for everyone, but it kept me on the edge of my seat the entire run time. The film captures a futuristic world where assassins can upload their consciousness to innocent people's bodies and use it to carry their assassinations, and then get out covering their tracks. Possessor utilizes this premise to explore identity, inhumanity, losing control, and so much more. The film has beautiful cinematography and production design, and it does benefit from repeat viewing. So if you can set throw it the first time, you definitely will go back and watch it again, and you won't be disappointed in both.
6. Nomadland
I have been waiting patiently to watch Chloé Zhao's Nomadland since its festivals run earlier this year, and my expectations were so high that I thought when the time comes, the film couldn't deliver. But I've never been happier to report that I was wrong. Nomadland follows the story of Fern, who loses her home after her husband dies and the factory that he used to work in closes, so she becomes a nomad living in her van and moving across America. Zhao's film isn't concerned with conventional story structures or the limitations of telling a story on film brings. On the contrary, it feels like an advertisement for freedom, asking you to go out there and never look back. Zhao is also aware of the challenges this quest could demand, mainly for Fern the extreme loneliness her world is soaked in, which seems to have become her only lasting companion. There is no doubt in my mind that Zhao with her cinematographer Joshua Richards has created the most beautiful film of the year, and it breaks my heart that I could not see it on the big screen, so if you have the chance, see it on the largest screen you can find.
5. Small Axe
There is a bit of a cheat here, but I could not exclude any of the five-films that form Steve McQueen's Anthology from my top ten. The Anthology focuses on the lives of a group of people in London's West Indian community from the late 1960s to the early 80s, mainly the amount of injustice and oppression they were subjected to and how they resisted and fought back. McQueen's masterful work in The Anthology shows how he captures every aspect of life in the West Indian community. Although the five films cover different topics, they are connected with a thin thematic line passing through them. Any filmmaker would be proud to have made only one part of the Anthology, but McQueen gave us five incredible pieces of cinema and history in one year, so how can it not be in my top ten?
4. Another Round
The film follows the story of four high school teachers trying to test a drinking theory by sustaining a constant low level of intoxication. Thomas Vinterberg returns, with Mads Mikkelsen in the lead after The Hunt back in 2012. Another Round was a delight to watch, even though it's a movie about the slow decline into alcoholism. Mads performance and the chemistry between the four lead characters are so good that it nearly brought me to tears in the film's perfect ending.
3. Never Rarely Sometimes Always
I knew that Eliza Hittman's Never Rarely Sometimes Always would end up in my top ten the moment I saw it back in April. I just had no idea that it would be this high. The film floored me, and I couldn't stop thinking about it. Sidney Flanigan and Talia Ryder own the screen with their presence, which I didn't expect from newcomer actors. Hittman took a risk on this film from writing to casting and directing, and I'm happy to report that it definitely worked.
2. First Cow
Kelly Reichardt's First cow is one of the slowest paced films I've seen this year, but it's far from being boring. The tale of growing friendship and high ambitions set to the backdrop of early American capitalism completely took over me. Reichardt's directing and editing skills saved the film from becoming a repetitive mess, and it does help to have great actors like John Magaro and Orion Lee on the screen for most of your movie. First Cow is Reichardt's 2020 addition to a select few films that I regarded as modern classics, and that's not an exaggeration.
1. Dick Johnson Is Dead
No other film has touched me emotionally this year like; Kirsten Johnson's Dick Johnson Is Dead; it broke me down to pieces and left me as an emotional mess. Kirsten made a documentary about her 86-year-old father, who is suffering from Alzheimer's. And as the doom of him forgetting his life comes closer, Kirsten sets out to make his life remembered forever. Dick Johnson Is Dead made me laugh and cry; it made me feel joyful, sad, and upset, but most of all, it made me appreciate the life I have and those closest to me; I don't think I can say that about any film else I saw this year, and I think I needed that the most in 2020.