Featured: Recapping the Middleburg Film Festival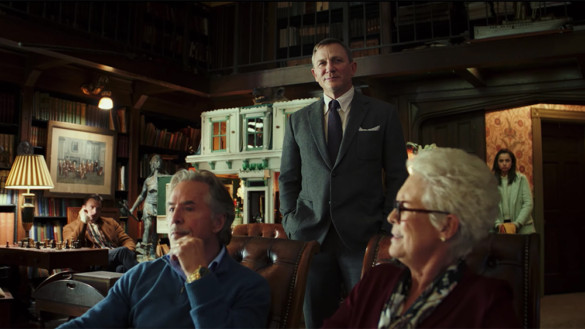 A life-changing experience for any true cinephile is their first film festival. There is truly nothing like an event specifically designed to give access to films and film discussion for the people who love it the most. I had the incredible privilege of experiencing this for the very first time this past weekend at the Middleburg Film Festival in rural Northern Virginia. In many ways, this was like my film nirvana. I have never been able to more freely discuss film with people who share my passion than I was here. I was able to meet some of the best film and Oscar writers around, as well as many general festival attendees, and have incredibly intelligent conversations that broadened my perspective. Additionally, the films I had the privilege of seeing were varied, layered, and pretty much entirely of the highest quality. I also had the honor of meeting and hearing from a bunch of different filmmakers, including Marriage Story director Noah Baumbach; A Beautiful Day in the Neighborhood screenwriters Noah Harpster and Micah Fitzerman-Blue; Harriet director Kasi Lemmons, producer Debra Martin Chase, and composer Terence Blanchard; Waves director Trey Edward Shults and actors Sterling K. Brown and Taylor Russell; The Two Popes screenwriter Anthony McCarten; Ford v Ferrari composer Marco Beltrami; and The Irishman cinematographer Rodrigo Prieto. On top of this, some real life inspirations for their films were present, including journalist Tom Junod (former article writer whose story on Fred Rogers inspired A Beautiful Day in the Neighborhood) and true American hero Daniel J. Jones (author of The Torture Report, whose work inspired the film The Report). It was truly a comprehensive experience, and I cannot thank the press team at Middleburg enough for allowing me to be present for this amazing event. With that, I will now list in order of personal preference the films I was able to see at Middleburg (with short summaries):
Knives Out: Rian Johnson's ingenious spin on the whodunit, with enough twists, turns, and dark comedy to endlessly entertain audiences
Parasite: The most unique film of the year from Korean master Bong Joon-ho, which is so surprising that it is best served going in blind
Marriage Story: Noah Baumbach's raw and personal story of divorce, that provides relatable comedy and heartbreak
A Beautiful Day in the Neighborhood: A humanistic plea for love, through the universal power of Fred Rogers
The Two Popes: A surprising buddy comedy that deeply examines Catholicism and religious philosophy in much more universal and moving ways than I expected
Waves: An emotional journey of a family that goes in unexpected directions
Jojo Rabbit: An audacious anti-hate satire that reminds us that learning to understand people who are different from you is much more admirable than hating them
Ford v Ferrari: A muscular racing crowd-pleaser that will leave you impressed by its technical prowess
The Report: An important and necessary expose of a painful recent history in American foreign policy
Harriet: An overdue biopic that, while conventional, tells an important story and packs an emotional punch
The Irishman: A true gangster epic that examines how no one can outrun time, both literally and figuratively
I hope any curious cinephile is able to experience a film festival some time in their life. It truly will give you an entirely new perspective on film, and will broaden your connections with other cinephiles in ways you never would expect. I also hope my quick summary of my experience can inspire some of you to try. It may seem intimidating at first, but believe me, it is 100% worth it.