Podcast: Italian Neorealism Movie Series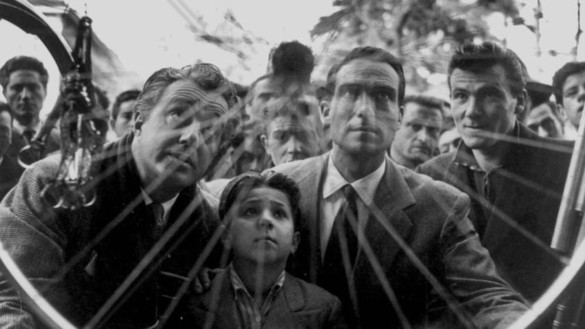 Italian neorealism has been a major blindspot in our film education, and that is about to change. We are very excited to dive into this pivotal movement in cinema that helped define a profound segment of Italian filmmakers. From Rome, Open City to Bicycle Theives to Umberto D. and many others, these films helped characterize the experience of the working class during difficult economic and moral conditions in post-World War II Italy. Italian neorealism helped emulate changes in the Italian psyche and the conditions of everyday life – including poverty, oppression, injustice and desperation – thus supplanting the movement in history as one of the most important cinema has seen to date. We are eager to not only see these films, but also learn how they influenced the people of Italy and other filmmakers in the process. We hope you enjoy this journey with us.
Rome, Open City, 1945
Grades
JD: A
Brendan: A+
Lee: A+
Listen to our review of Rome, Open City below as heard on Episode 212.
Bicycle Thieves, 1948
Grades
JD: A+
Brendan: A+
Listen to our review of Bicycle Thieves below as heard on Episode 213.
Bitter Rice, 1949
Coming soon on Episode 214.
I, Vitelloni, 1953
Coming soon on Episode 215.
Umberto D., 1952
Coming soon on Episode 216.
As the series progress, let us know what you think of these films in the comment section below or hit us up on social media!