Movie Review: Stories We Tell is fascinating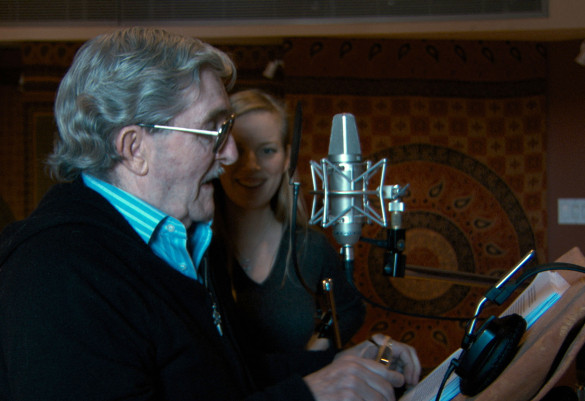 Director: Sarah Polley
Writers: Sarah Polley
Stars: Michael Polley, John Buchan, Mark Polley, Sarah Polley
Synopsis: A film that excavates layers of myth and memory to find the elusive truth at the core of a family of storytellers.
DIRECTION
Sarah Polley's Stories We Tell is an interesting documentary with a unique approach that is sure to bring some sort of feeling. Polley interviews her family members as she tells her story through the people that lived it and their perspectives on the events that occurred, both good and bad. There are definitely several sides to the story and she explores both of them well going back and forth giving you the look and how these people feel. Her grainy, old-school camera work was effective in re-telling the events on camera as well as old hand held footage. Using her dad to narrate the story was a solid, solid choice. Along with her music choices, she makes Stories We Tell really engaging and easy to watch.
Grade: A
SCRIPT
The story centers around Sarah Polley and the crazy life she's filled that is full of perhaps more-than-mundane drama. Her story isn't the craziest thing you've heard or seen but it's real life which can be a draw and the real emotions these real people have make it compelling and sympathetic. It's narrated by Sarah's father who is describing the situation intimately which is an automatic draw. While at the core this is Sarah's story, the main focus is on her mom, the decisions she made and the side effects that followed. Her mom also, and unfortunately, died of cancer several years back. While her mom was extremely beloved by her family, she was also beloved by the community as she was an actress that would do plays throughout Canada. While traveling on her shows, we find out she had several affairs, one's the family knew about and perhaps one's still kept a secret. One of the affairs changes her whole family and the dynamics shift in a competently opposite direction. While Sarah's position is mostly objective, it's at this point the viewer gets to make a decision. As the film lifts up Sarah's mom, her decisions to have an affair are almost glorified which I think is mostly a drawback. You see the effects and the devastation, yet it's never something that has real consequences. Her "dad" who is narrating becomes the biggest victim, thus forcing you to pick one side or another.
Grade: B+
PERFORMANCES
There are no performances here. It's real-life people giving their real-life stories with real-life emotion. That's always engaging and the people here are interesting and captivating to watch. Michael Polley is great at narrating the story and his arch is incredibly emotional and you feel for him.
Grade: A
SCORE
The music is arranged by Jonathan Goldsmith and it's fantastic. Along with the fun camera work by Sarah, the music adds a nice touch to the film making the stories even more heartbreaking and compelling. It's good stuff.
Grade: A
Overall Grade: A-