Movie Review: Before I Fall offers a few surprises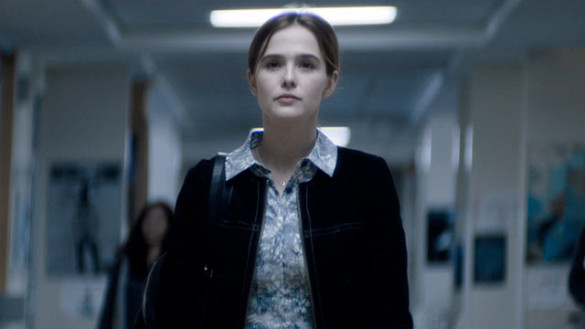 Director: Ry Russo-Young
Writers: Maria Maggenti (screenplay), Lauren Oliver (based on the novel by)
Stars: Zoey Deutch, Halston Sage, Cynthy Wu
Synopsis: February 12 is just another day in Sam's charmed life until it turns out to be her last. Stuck reliving her last day over one inexplicable week, Sam untangles the mystery around her death and discovers everything she's in danger of losing.
The "young adult" is the perfect audience to target because they often times seem more excited to see their beloved characters translated from the book to the big screen. There have been widely successful film adaptations along with some bombs along the way. Part of the failure, I believe, is that studios are relying on the success of films like Twlight hoping it will lead to ticket sales. I know I am not the target audience for these types of movies, so I know there are a few things that you have to be okay with in terms of plot, like cheesy high school life. Before I Fall is the latest book making the leap to the silver screen and it ends up being a successful one.
Before I Fall tells the story of Samantha Kingston (Zoey Deutsch), who finds herself reliving the same day of death over and over until she gets things right. Before Sam is placed in this infinite loop, we see she is rude to her family, and along with her mean girl quartet led by Lindsay( Halston Sage), she bullies one of their classmates, Juliet. Her perfect image will not be complete without the addition of a hot boyfriend, Rob. Since it's Cupid's Day, she is finally ready to have sex with Rob and at it is supposed to happen later that night.
Sam's Groundhog Day experience is similar to the stages of grieving, denial, anger, bargaining, depression and acceptance. Sam makes changes hoping that it will end the loop, but to no avail. What ends up happening is a beautiful character arc that we never really see in these types of movies.
I was worried that this film would not be able to sell the effect of a new day, but director Ry Russo-Young did a fantastic job making each day feel fresh. Russo-Young uses different camera angles and pacing on each reset, while making sure to keep the focus on that particular change that Sam is supposed to make. Before the time loop starts, there are characters introduced and certain things happen that seem out of place. Each time the film resets, there are things that change from the first day and part of the fun is seeing how things differ day to day and connecting your own dots. By the time Sam gets to the last, final day the exact same thing happens as the first day and now the picture becomes clearer, and Sam has changed so much.
Although very predictable, the story gets better each act and there are many lessons to take away from this, one prominent theme being about bullying. I was thoroughly entertained by this film and it shows that young adult novels can be transitioned to films successfully if you pick the right director and tell the right story.
Releasing this film is March is going to stifle the film's potential reach, because it won't be able to compete among potential blockbusters we have coming out every weekend in March. However, if you find some time among the bigger releases this month, Before I Fall isn't a bad experience.
Overall Grade: B