Movie News: James Cameron's Avatar will become a quadrilogy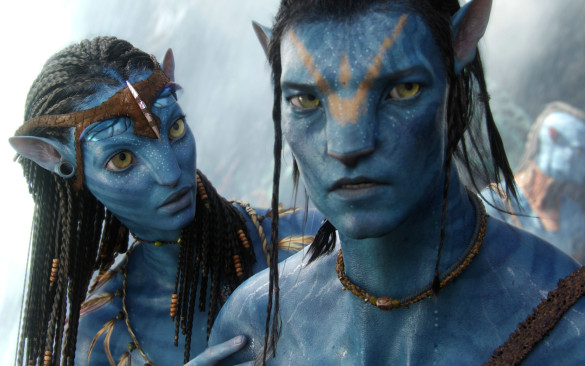 James Cameron's 2009 game-changing Avatar is the highest-grossing movie of all-time and was nominated for numerous Oscars — so putting a franchise together was inevitable.
And today, after years of countless rumors about sequel this, sequel that, Fox has finally confirmed that there will in fact be three sequels. We also now know who will be writing them and when they will be released.
Writing those sequels — presumably alongside Cameron — will be Josh Friedman (War of the Worlds and Terminator: The Sarah Connor Chronicles), Rick Jaffa and Amanda Silver (Rise of the Planet of the Apes and Jurassic Park IV) and Shane Salerno (Aliens vs. Predator: Requiem and Savages).
We also now know that Cameron will take a page from Peter Jackson and shoot all three sequels simultaneously with release dates set for December of 2016, 2017 and 2018. Cameron will once again produce with Jon Landau and WETA will work on the special effects.
Avatar, which grossed over $2 billion worldwide, was nominated for nine Oscars including Best Picture and Best Director, losing to The Hurt Locker (and Cameron's ex-wife) in both. Avatar claimed awards for Best Art Direction, Best Cinematography and Best Visual Effects.
So what do I think of this news? Well, Avatar is still to this day the greatest theater-going experience I've ever had. The 3D experience was unlike anything I've ever seen. So with that being said, I'm all on-board for a sequel (maybe not three) and seeing more of the world of Pandora and more of those great special effects.
The writers Cameron chose are kind of surprising (especially Salerno), but he chose them so I'll trust him. And let's be real, Cameron is going to have the final say in everything he does.