Featured: A Rough Start to 2013 In Film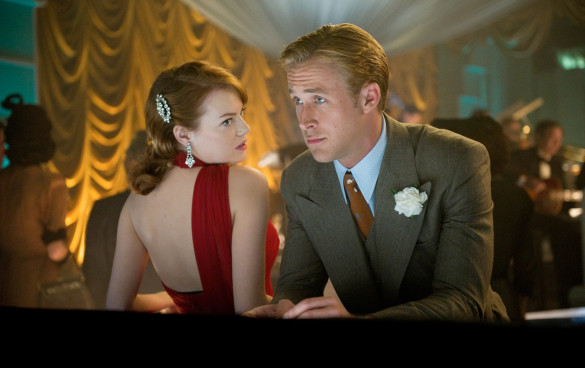 Each year, the anticipation for what new movies are coming out are always exciting to me. My passion and love for film grows all the time and it's always fun to see what each new year will bring. And with 2012 being a great year for film, in my opinion, I was excited for 2013 had to offer on paper. I knew it'd be difficult to live up to 2012 as a whole but we do have a long time to see how 2013 will compare. However, it's not off to the greatest of starts.
Early arrivals Gangster Squad and A Good Day to Die Hard seemed to have potential, but in the end they were mostly let downs. I did enjoy Gangster Squad but it was a disappointment considering I had a little bit more hope for it. Nothing really jumped out in January or February. Identity Thief had its moments but was a forgettable comedy. The Last Stand, Hansel and Gretal, Movie 43, and Parker were some of the bigger names to come out of January that mostly flopped. Broken City, which came out in January, was actually a good movie that flew under the radar.
Warm Bodies gave February a nice early start. However, Stand Up Guys and Bullet to the Head also came out the same weekend and both were average at best. I never got to see Snitch, but it stars The Rock, and I tend to like him as an actor which would give me hope for that film. Outside of that, the only other films worth mentioning are Safe Haven and Side Effects. Side Effects was a good movie and was the first real film of 2013. It had a great story accompanied by great acting and directing.
March was a much, much better month overall. Movies including, Dead Man Down, Spring Breakers, Oz the Great and Powerful, The Croods, and The Place Beyond the Pines were all good movies. Spring Breakers, Dead Man Down, and The Place Beyond the Pines were really great movies and are probably my favorite overall so far this year. In Spring Breakers, we saw my favorite James Franco character I've ever seen. The rest of the month was forgettable to me.
I think April has had it's ups and downs so far. 42 and Oblivion were good, but not great by any means. 42 was probably a little disappointing to me, which I go into detail why in my review. Terrence Malick's new film, To the Wonder, was a big let down after the Tree of Life in 2011. There are quite a few films we haven't seen yet so it's hard to judge April and there more than a few I'd still like to see. Movies, such as Pain and Gain and Mud, I anticipate will bump up April overall for me.
Overall though, I feel like the movie circuit has been lackluster to begin 2013. At the same time, this is a difficult time of the year where studios tend to hold off on their best works and wait for either the blockbuster or Oscar seasons. I know there are a lot of movies that has come out that I haven't mentioned, but from what I've seen (and I've seen a lot) there isn't too much to mention. There are few limited release films (Into the White, Stoker, Emperor and a few others) that I really want to see too. There's also a great documentary called Girl Rising that's great and highly recommended.
And yes, I know there are a lot of great things on the docket for 2013. I still have a lot of hope for this year.
Feel free to let me know your thoughts!